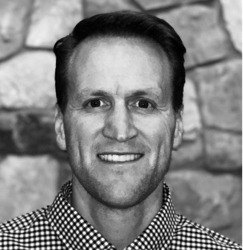 Mr. Baller joined the Board of Directors in July 2015 and was quickly appointed Interim CEO and President later that year. Mr. Baller was appointed Chairman of the Board in 2021.
Mr. Baller helped refinance the Company's rapidly maturing current debt of over $35 million and to do trade sales of properties for the Company to survive near bankruptcy. After settling with creditors for reduced amounts and raising senior secured debt to acquire additional properties, Mr. Baller became the largest senior secured debtor and was already its largest shareholder. It became clear in late 2018 that being a property owner in the healthcare space did not protect the downside from poor and ill intended operators.
Late in 2019 the Company went to a hybrid model which included operating selected locations through newly created operating subsidiaries. Within six months the Company went from quarterly losses to its first quarterly profit of over $1 million in net earnings and cash balances of over $3 million. The group then rebranded as Selectis Health. Mr. Baller did not receive any cash compensation until the Company was profitable in 2020.
Mr. Baller is the founder and an owner of Titan Au, Inc. Titan Au is one of the most knowledgeable and largest placer producers in the united states. Mr. Baller has succeeded in the placer business where others have failed for decades or centuries. Mr. Baller and his mines have been featured on Discovery Channel's Gold Rush and Gold Rush: Dave Turin's Lost Mine.
Mr. Baller is the co-founder, former CEO and President of Iofina plc. Iofina is a technology leader in the production of iodine and iodine derivatives. Mr. Baller led Iofina through a successful IPO on the AIM market of London Stock Exchange, along with three secondary offerings totaling over $55 million, all at above market pricing from institutional investors. Iofina's IPO was awarded the "AIM: Float of the year in 2008" by Investor's Chronicle. Under Mr. Baller's tenure convertible debt of $20 million with a 6% coupon was placed for Iofina at above market pricing.
Mr. Baller was able to turn Iofina from a start up in late 2005 into a profitable company at the time of his resignation in early 2013 with a market capitalization of around a half a billion dollars while having to create new technology and reinvent Iofina's business plan. Mr. Baller was reappointed to the Board of Iofina as non-executive Chairman in 2014 after failed execution and large cost overruns by the management team.
Mr. Baller is the former managing partner of Shortline Equity Partners, Inc., a mid-market merger and acquisitions consulting and Investment Company. Mr. Baller is the former Managing Partner of Elevation Capital Management and is the former alternative investment hedge fund manager of The Elevation Fund. The Elevation Fund invested in bridge loans, convertible debt, Real Estate, PIPE's and arbitrage investments.
Mr. Baller is also a former vice president of mergers and acquisitions, financing and corporate development at Integrated Biopharma, Inc and prior to this the vice president of the investment banking firms UBS and Morgan Stanley. Mr. Baller has actively served on the Board of Directors of companies in Asia, Europe and North America as well as serving on investment, audit, corporate governance, and compensation committees while a member of the board of directors.
Mr. Baller has been a CEO, interim CEO, Chairman, CFO and secretary of various private and public listed companies throughout his career. Mr. Baller has had extensive experience in all aspects of corporate finance. Mr. Baller currently is on the board of trustees of Index Funds and serves as the chairman of the audit committee and as the audit committee financial expert under Sarbanes-Oxley.
Mr. Baller is on the Board of Directors of Real Colorado a premier North America youth Soccer club. Mr. Baller serves as a director and sole or principal shareholder of his personal privately owned businesses that have included real estate holdings, landscaping materials, aggregate mining and supply and investments. Mr. Baller currently does not perform the day to day operations of his private businesses except for Titan Au.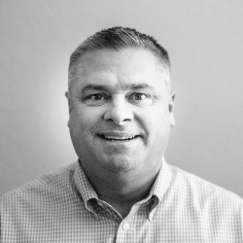 Mr. Barker consulted with the Company starting in October of 2020 to assist with the rebranding to Selectis Health. He was appointed President and COO, and joined as a Member of the Board, in January 2021.
Mr. Barker is a co-founder and shareholder of Graphium Health. Previously he also served as CEO (2011-2016). Graphium is a mobile, cloud-based software platform for anesthesia that takes the complexity out of compliance, billing, revenue cycle management (RCM), electronic data capture, telemedicine and operational excellence. Graphium Health is deployed in over 400 hospitals and surgery centers across the United States.
In 2019 Graphium Health took the major equity stake in the founding of FieldMed. FieldMed is a software platform designed to serve Community Health and EMS/911 programs and teams so they can serve patients better, reduce costs, and securely track vital data in a single, unified platform. Mr. Barker led the Graphium Health M&A team for the FieldMed transaction.
Mr. Barker is a co-founder/partner in empathiHR which launched in 2020. EmpathiHR is a video based Learning Management/Content Management platform hybrid with expertly produced custom courses leveraging industry subject matter experts which enables businesses to manage their Compliance needs, shape their Company Culture, and offer quality Learning for their complete organization.
Mr. Barker is a co-founder/partner in HR Vids, which was launched in 2018 and sells under a number of different brand names. HR Vids is a lightweight, versatile software platform that leverages video to help with hiring, engagement, and retention in high-turnover industries. Clients include Peterbilt and PUMA.
From 2004 to 2015 Mr. Barker was a Co-Founder, Partner and COO of Miller & Associates and Dedo Interactive Inc. (Dedo). Miller & Associates was a business intelligence consulting firm that focused on analytics, SaaS solutions, Big Data, and custom software with offices in Dallas and Austin, Texas. Dedo was a creative technology firm with expertise in user experience and user interface ("UX/UI"), multi-touch, data visualization and mobile technologies.
In 2010 Miller & Associates was named the 40th fastest growing privately owned company in the Dallas/Fort Worth metroplex, the 89th fastest growing privately owned IT Services company in the country, and the 935th fastest growing privately owned company in the United States by Inc. magazine.
In 2015, Miller & Associates and Dedo Interactive Inc. were acquired by the Chenega Corporation. Mr. Barker led the M&A process for both companies.
Miller & Associates clients included: American Airlines, Adobe, HP, Neiman Marcus, Pizza Hut, Fannie Mae, Texas Instruments, Sprint, Verizon, Zales and Nokia. Dedo clients included: Procter & Gamble (P&G), Intuit, Northrop Grumman, Publicis, Hugo Boss and Deloitte.
From 1995 to 2003 Randy was the Regional Manager at The Employment Solution (TES) for the Texas region. TES provided information technology consulting and permanent solutions for local clients such as Microsoft, EDS, and Nortel Networks.
Mr. Barker is also involved with Stadia Ventures as a mentor. Stadia Ventures is the global Sports Innovation Hub for entrepreneurs, industry partners and investors.
Mr. Barker graduated from Roberts Wesleyan College with a degree in Communications and a concentration in Business.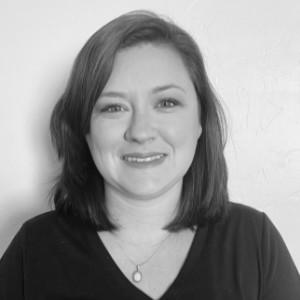 Christine Lucus joined Selectis Health in April, 2021 as the Controller and was promoted to Interim CFO in March, 2022. She was promoted to the status of full CFO in September 2022. Ms. Lucus has spent her career in pharmaceuticals and comes to Selectis Health with 7 years of experience in cash budgeting, developing and implementing financial controls, and financial reporting to the SEC.
Ms. Lucus has been an integral part of helping publicly held companies successfully raise capital in the public markets, most notably raising $36 million in April 2020.
Ms. Lucus is a graduate of San Diego State University, with a Bachelor's of Science in Accounting.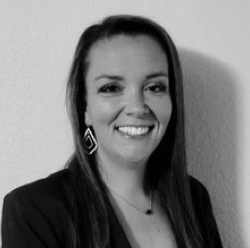 Krystal Eckhart officially joined the Company in 2020 and is currently the Director of Accounts Receivable. She is responsible for all billing and accounts receivables for skilled nursing facilities currently under operations.
Mrs. Eckhart has over 10 years' experience in the healthcare industry. She started out as a Social Worker in a nursing home 10 years ago and fell in love with the residents and never wanted to leave. She then went on to become a Business Office Manager learning all the ins and outs of the business.
Prior to her promotion as Director of AR in October 2019, Mrs. Eckhart was the Business Office Manager at Southern Hills Rehab Center for 3 years.
Sarah Day joined Selectis Health in July 2021. She currently serves as the corporate Director of Therapy, Marketing and Staffing after being promoted from her first role as National Director of Rehabilitation and Marketing. A veteran of the industry, Ms. Day is a healthcare professional combining more than 11 years of work in long term care with proficiency in areas including operations, marketing, financial management, rehabilitation, recruitment, and positive clinical outcomes.
Ms. Day graduated from Northeastern State University with a Masters of Science in Speech Language Pathology and maintains her Certificate of Clinical Competence. She has also achieved her license as a Nursing Home Administrator. Ms. Day is integral in transitioning long term care facilities and contractual rehabilitation teams into internal operations and strategic planning for optimal patient care, facility growth, and employee recruitment and retention.
Ms. Day is patient-oriented, and believes in finding the best care and outcomes for each person she is responsible for.